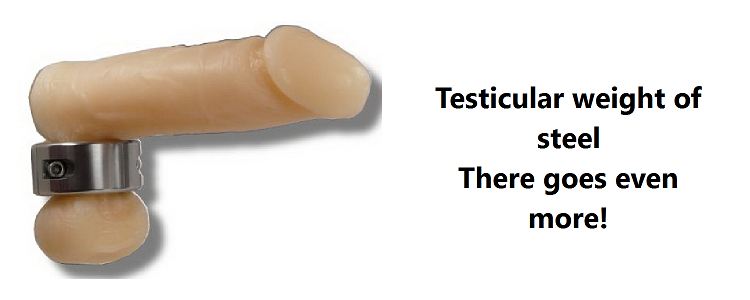 Our Ball stretcher stainless steel convince by their high qualität workmanship and the best material quality. The ball stretcher can thereby be used for different purposes. During maturbation or during sexual intercourse, these ball stretcher offers a ball stretching of the scrotum and a higher stimulation of the testes. In BDSM however Ball stretcher stainless steel are often used for so-called testicular torture. For this purpose the weight of the ball stretcher is the main criterion of choice. Our Ball stretcher are attractive because of their high comfort. Thanks to the use of medical steel our ball stretcher are also suitable for allergy sufferers and can be very easily cleaned and disinfected.
Since we produce our Ball stretcher stainless steel in our own workshop we offer an enormous processing quality. So our ball stretcher offer no sharp edges or corners and are therefore comfortable and safe to wear. We manufacture our Ball stretcher stainless steel to both in different sizes and weights, but also finished on request in accordance with custom made solutions for our customers.
The weight range of our Ball stretcher stainless steel encompasses rings from 150g to 6 kg, so that the customer will find quickly and easily the best fitting Ball stretcher stainless steel. All Ball Stretcher come with matching allen wrenches and can thus be very easily put on and off again. Therefore our Ball stretcher stainless steel are perfectly suitable for ball stretching purposes.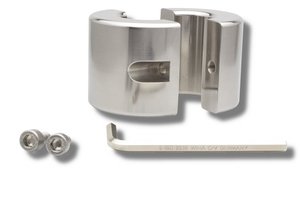 If you have not found the right Ball stretcher, we also manufacture to custom-like. Write us an email with the required dimensions!