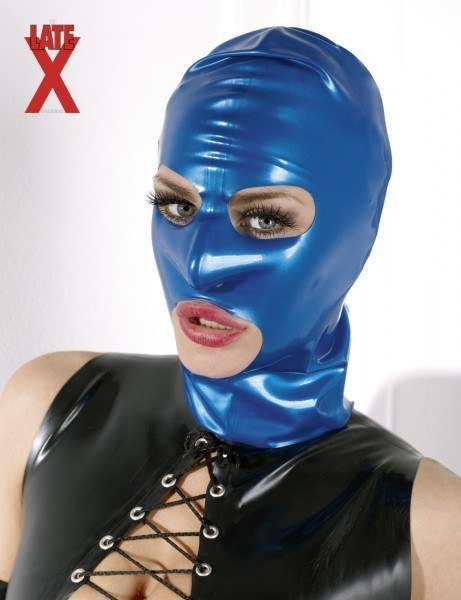 BDSM Masks
Your new inspiration for erotic role plays
BDSM role plays are always an exciting challenge for both partners. A new mask can bring variety and new ideas. But which mask is best suited for you and your needs?
In our online store we offer you a wide selection of BDSM masks, which have the right solution for every need and every preference. Whether you like wicked vinyl and leather masks or something more playful - at Steeltoyz you are guaranteed to find what you are looking for.
Vinyl and leather masks - for the wicked appearance
Lacquer and leather masks are an absolute classic in the BDSM area. They give your erotic role play a certain hardness and dominance. Especially for the active part these masks are perfect, because they give a certain authority by their noble appearance.
But also for the passive part there are suitable masks in our store. Here you can choose a wicked eye mask or a mouth mask that lets you dive even deeper into your role.
Playful masks - for the erotic adventure
You would like to make your role play a bit more playful? Then our playful masks are just right for you. Whether you want to dress up as an animal creature or prefer it a bit more mysterious with an eye mask - at Steeltoyz you are guaranteed to find what you are looking for.
No matter which mask you choose, they all have one thing in common: they bring variety and new inspiration into your erotic role play.
Workmanship and fit - the be-all and end-all for your mask
Of course, besides the appearance, the workmanship and fit also play an important role when choosing your new BDSM mask. The masks should be comfortable to wear and fit well so that you can fully concentrate on your role play.
Therefore, when choosing your mask, make sure that it is made of high-quality materials and has a good finish. Also, the size and fit should ideally fit your face so that you feel comfortable and safe during roleplay.
Tips for storing your mask
To keep your new BDSM mask in good condition for a long time, you should store it carefully. Avoid just putting the mask anywhere, but keep it in a dry place protected from dust.
If you do not need the mask, you can store it in a box or a bag. This way it will be protected from scratches and damages and will always be ready for your next erotic role play.