High-quality processing of the silicone ball stretcher
Our ball stretcher made of silicone convince not only by their high-quality processing, but also by the specific material selection. The Ballstretcher is primarily used to stretch the scrotum. But wearing the Ballstretcher makes on top of that also during sex, masturbation or discreetly under the pants a lot of pleasure.
This Ballstretcher convinces not only by the high material quality and the clean and excellent processing, but especially by its ergonomically adapted form.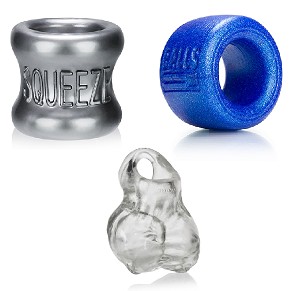 Provide a tightening and lengthening of the scrotum
This can be used during masturbation as well as during sex to increase the stimulation of the testicles. However, such silicone ball stretchers are also popular in the BDSM field.
Advantages of the Ballstretcher made of silicone by:
Exact processing as well as even curves
Pleasant to wear even for a long time thanks to the smooth surfaces.
Easy cleaning with soap possible