Massage wand also for on the go
A real massage wand works either by battery or mains. This is because such a wand usually requires significantly more power than a conventional vibrator. This is mainly due to the fact that a real massage wand such as the Wonder Wand not only provides a punctual massage, but also sets the entire abdomen on fire.
For this reason, we offer a wide range of different massage wands in our assortment, which can be powered by battery or mains. This way, our customers can freely decide which massage wand suits them best. Both variations have their own appeal. However, the performance of a massage wand with a mains connection is usually significantly higher.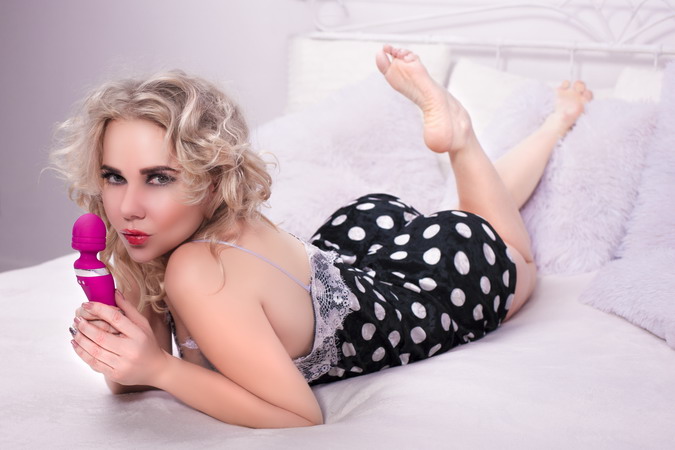 As soon as you get used to the connection cable, using the massage wand is a great pleasure: both alone and with your partner.
What you should pay attention to in any case
Due to the strong vibrations and thus powerful motors, the massage wands can easily overheat. Therefore, they should not be left on permanently for an excessively long time. This is usually not necessary, of course, because a massage wand can achieve an enormously strong arousal and thus a quick climax.
However, you should never forget to turn off the massage wand when it is switched on. Although there is no danger from this massage wand, it can become defective if the motor overheats too much. The more carefully you handle your massage wand, the longer you will enjoy your sex toy.
If the thought of a massage wand appeals to you and you want to spice up your sex life with it, you will find a whole range of massage wands of various designs at Steeltoyz. Just grab it and treat yourself to the tingling pleasure of a modern massage wand.