Shipping costs
Discreet shipping & fast delivery with DHL
With us you can be sure that your package will be shipped discreetly in neutral packaging with a neutral sender. And to ensure that you receive your goods quickly, we work together with DHL.

Shipping costs & delivery times
We offer several shipping options, including free delivery for orders over 90 Euros in Germany and delivery to a Packstation. You can see the delivery times for your country in the table below. Please note that the delivery period starts only after receipt of payment or conclusion of contract.
Germany
Shipping costs Germany: 6,90 €
Shipping costs free delivery from 90 Euro (DE)
Cash on delivery Germany plus: 6,00 €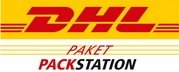 Europe
Shipping costs EU: 19,90  €
Switzerland
Shipping costs Switzerland : 19,90 €
VAT free delivery to Switzerland.
World
Shipping costs World: 28,90  €
We ship all our packages discreetly in neutral packaging with neutral sender.
a. Information about delivery times
In the table below you will find the delivery times for shipping to other countries, which you must add to the delivery time indicated for each item.
Country     Additional maximum duration in days
Austria     2
Rest of Europe   7
World              15

b. If you order several items from us as part of one order, for which different delivery times apply, we will ship the goods in one shipment, unless we have agreed otherwise with you
. In this case, the delivery time that applies to the item in your order with the longest delivery time will apply to the shipment of goods as a whole.
c. Information on the calculation of the delivery date 
The period for delivery begins in case of payment in advance on the day after issuing the payment order to the remitting bank or in case of other payment methods on the day after conclusion of the contract and
ends with the expiration of the last day of the period. If the last day of the period falls on a Saturday, Sunday or a general holiday recognized by the state at the place of delivery, the next working day shall take the place of such a day.


To ensure that you receive your goods quickly and safely, we cooperate with   DHL .

Can I have my package delivered to a Packstation?
Of course we offer you the delivery to a Packstation. Simply tick the box "send to a packing station" below the billing address. A new window will open in which you can enter the data of your Packstation.
Please remember that you must have completed the registration process with DHL in order to use this service. Only registered and confirmed DHL customers can use this service.

For deliveries to Switzerland we recommend you to use the service of MeinEinkauf.ch . You can find all information at MeinEinkauf.ch. All customs formalities and delivery to your door will then be handled by MeinEinkauf.ch for a small fee. You will receive your goods quickly, duty paid and at a reasonable price.