Our Ground pillory made of stainless steel offers everything you would expect from a BDSM furniture.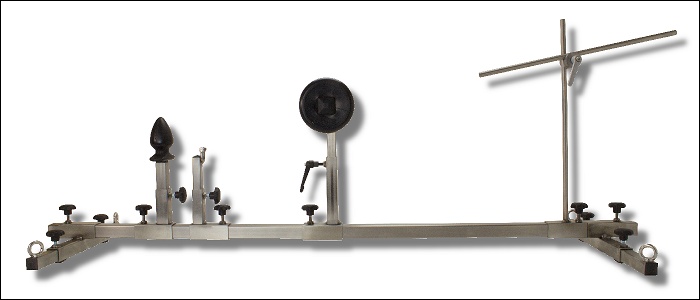 Our soil pillory stainless steel offers everything you can expect from a BDSM furniture. Made extremely robust and stable to the floor, pillory expand with a variety of accessories and thus to refine a toy that never BDSM session should not be missed.

Basis for our stable ground pillory is a stable and solid base support made ​​of stainless steel. At this, the various components can now as

- Handcuff Holder
- Gag holder
- Halsbandfixierer
- Pelvic support
- Dildo Holder

be easily fixed. Thanks to the high quality materials, all elements can be attached and detached without a trace again, so that the high-quality look of the floor stocks remains even after regular operations. Again, the advantages of the use of stainless steel in the furniture sector. Because our BDSM furniture like the floor stocks are particularly robust and fit thanks to the timeless elegant stainless steel in each BDSM environment. In addition, the medically safe stainless steel provides even more benefits. So this material is particularly suitable for allergy sufferers, showing even with long bondage spanking bench at any allergic reactions. Moreover, we can extend the floor pillory stainless steel clean and disinfect, which is facilitated by the modular design again significantly easy.