Order number:

05109470000

material composition:

Satin, Kunstfell, Metall
Description "Extravagant black and silver handcuffs"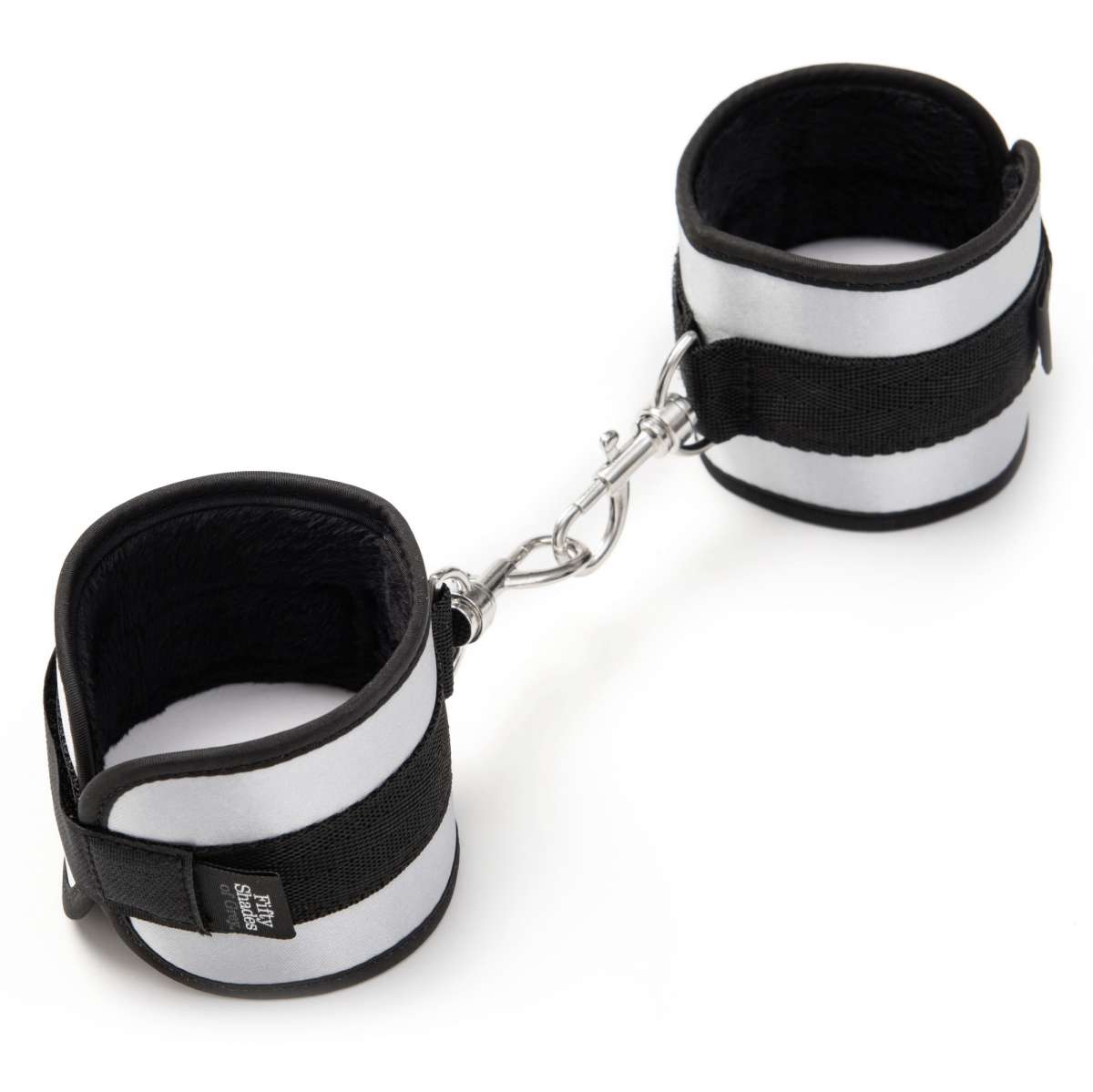 Wrist restraints are nothing new in German beds, but the extravagant handcuffs in black and silver have sprung from those of "Fifty Shades of Gray". With that you could like to try out the life of "Christian Gray" at home, but even so they look good and are soft to wear thanks to the satin. At the same time, the two handcuffs combine metal for stability in order to once again be able to crystallize positive aspects. Faux fur is inside the wrist cuffs, so that nothing stands in the way of comfort and via Velcro you decide how tight the hand cuffs should be.

The hand cuffs are recommended for you because:

You get more control in eroticism with them

a dominant role is possible

Many women and men would like to be "defenseless"

Show yourself through the missing "hands" the other senses strengthened

the quality of the handcuffs are outstanding

You decide how tight the handcuffs must be

You can try something new in bed

Quality for a fair price and that too for handcuffs? This is the reality and in the field of eroticism, playing with restraints has long been popular and what about you? Do you already tie up or are you still thinking?
Related links to "Extravagant black and silver handcuffs"
Customer evaluation for "Extravagant black and silver handcuffs"
Write an evaluation
Evaluations will be activated after verification.